J
OBSITE PERIMETER allows Land Developers, Builders/Contractors and Unions/Trades to monitor labour presence in real time and to better manage projects – the result: 
reduced exposure and a secured bottom line.

Inefficient manual head-counts take time and money and rarely generate adequate back-up for settling labour disputes. 

JOBSITEPERIMETER is a monthly member subscription that uses GEO-Fencing to monitor labourers as they enter and exit job sites where self-sustained data is uploaded to the Cloud. This labour presence information can be monitored in real-time from any internet enabled device and stakeholders can then generate and view logs.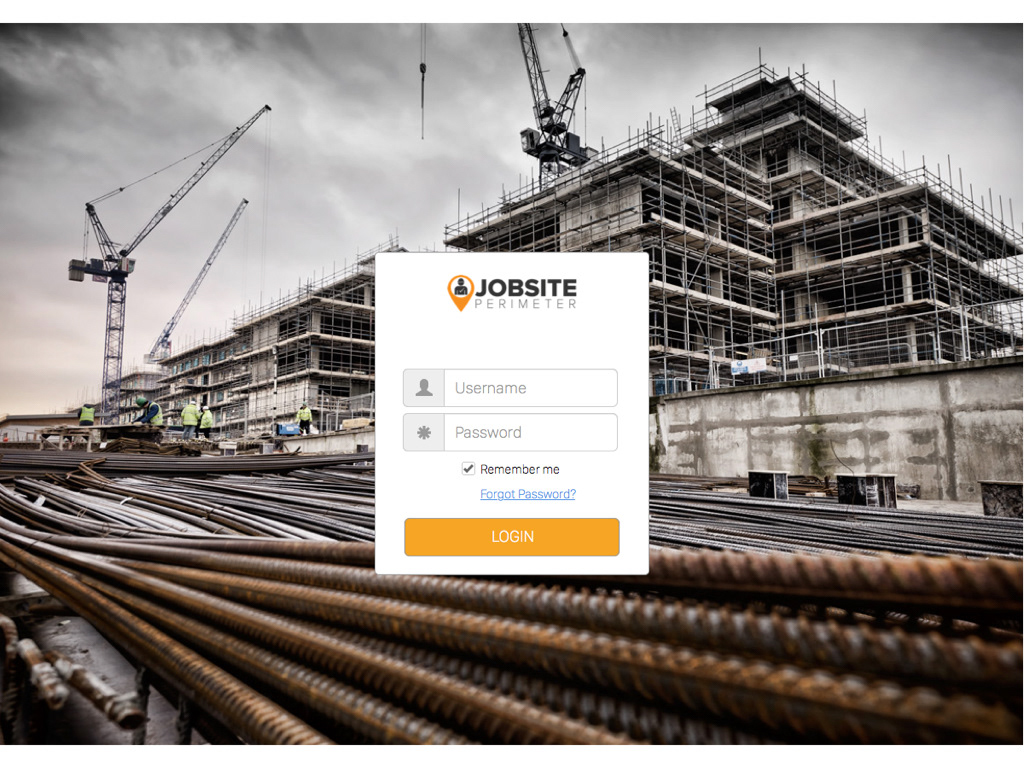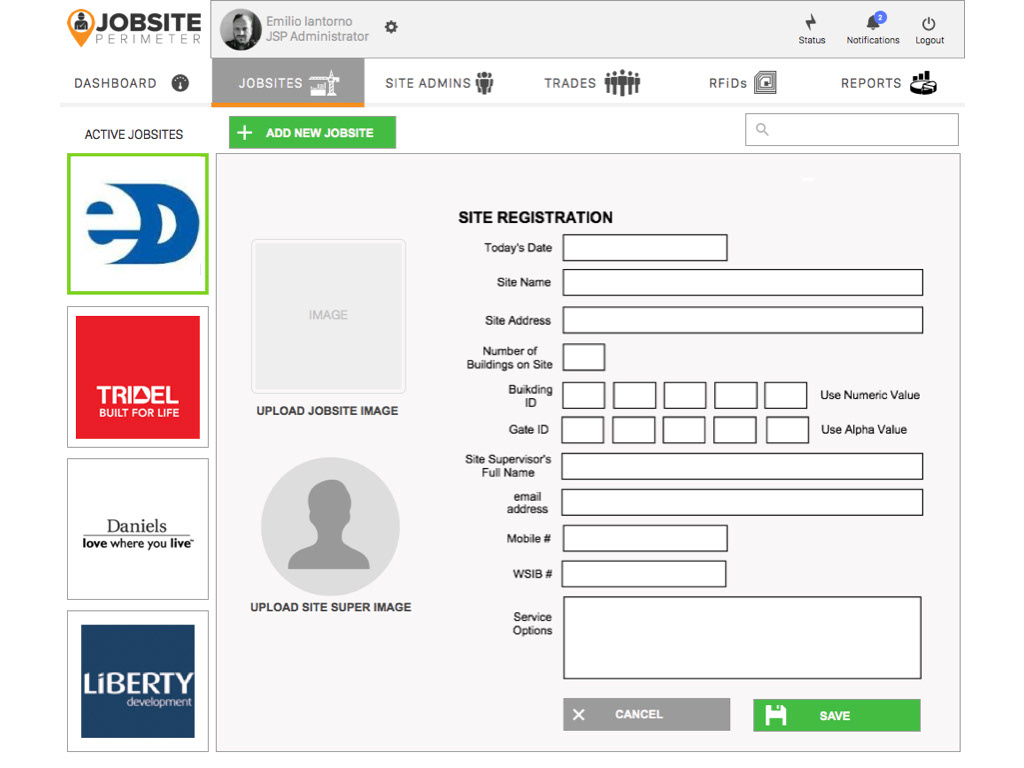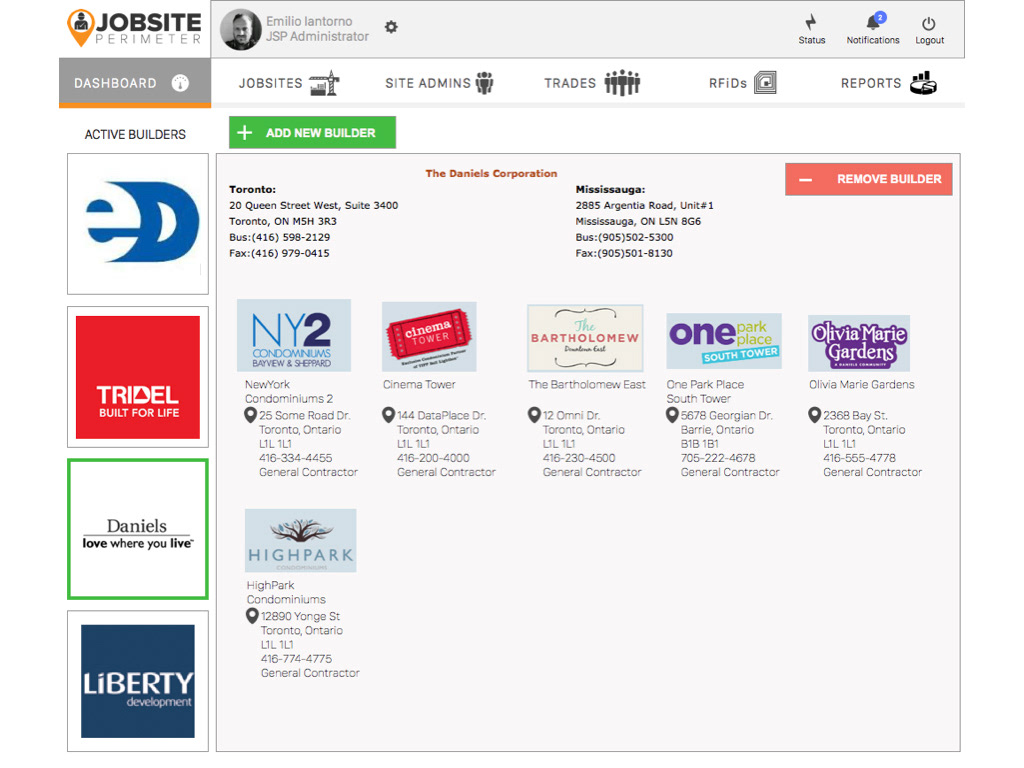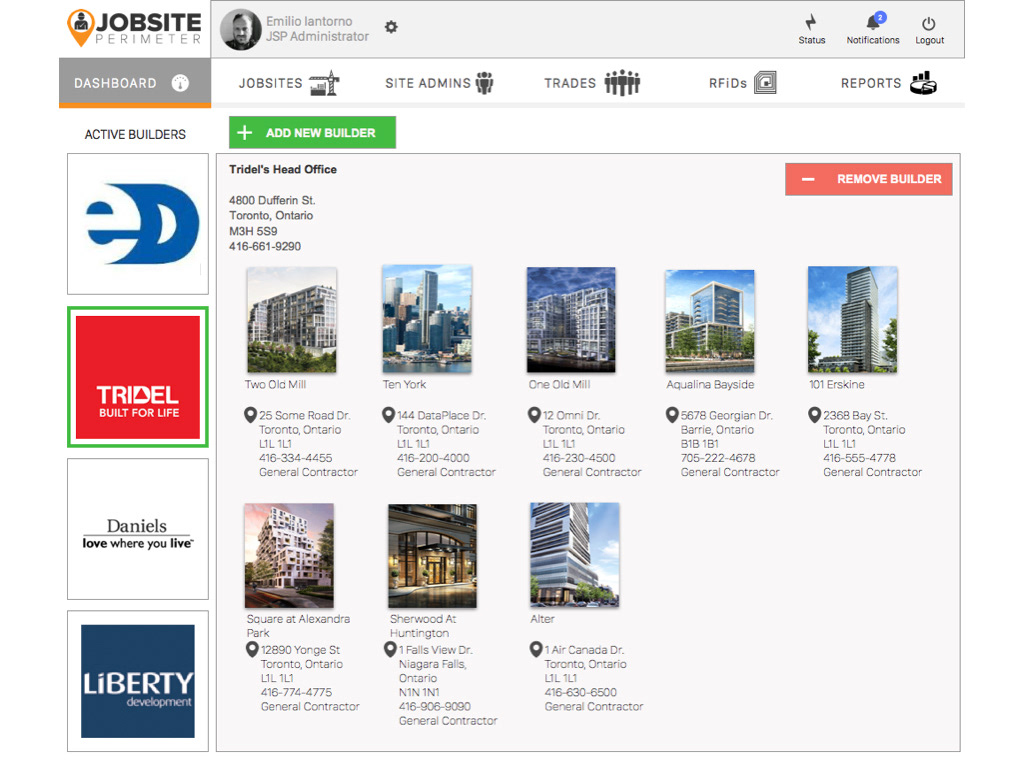 I vistited many jobsites and observed trades and site supervisors(still to this day). I have not stopped working on this project and have taken it further to this present day.