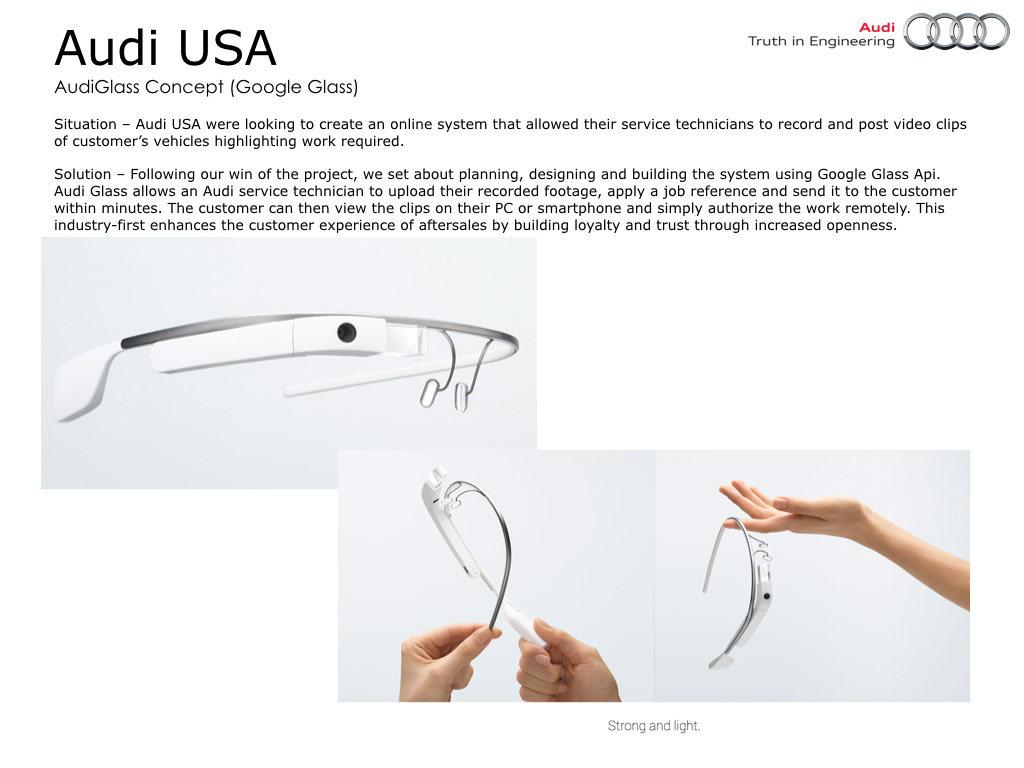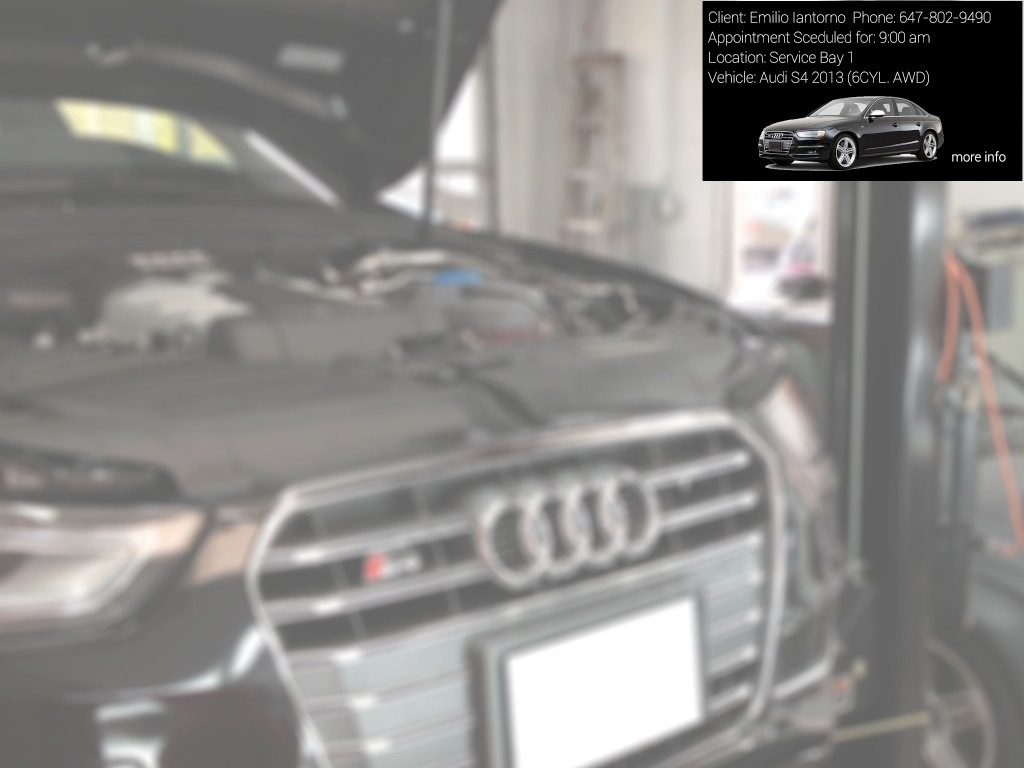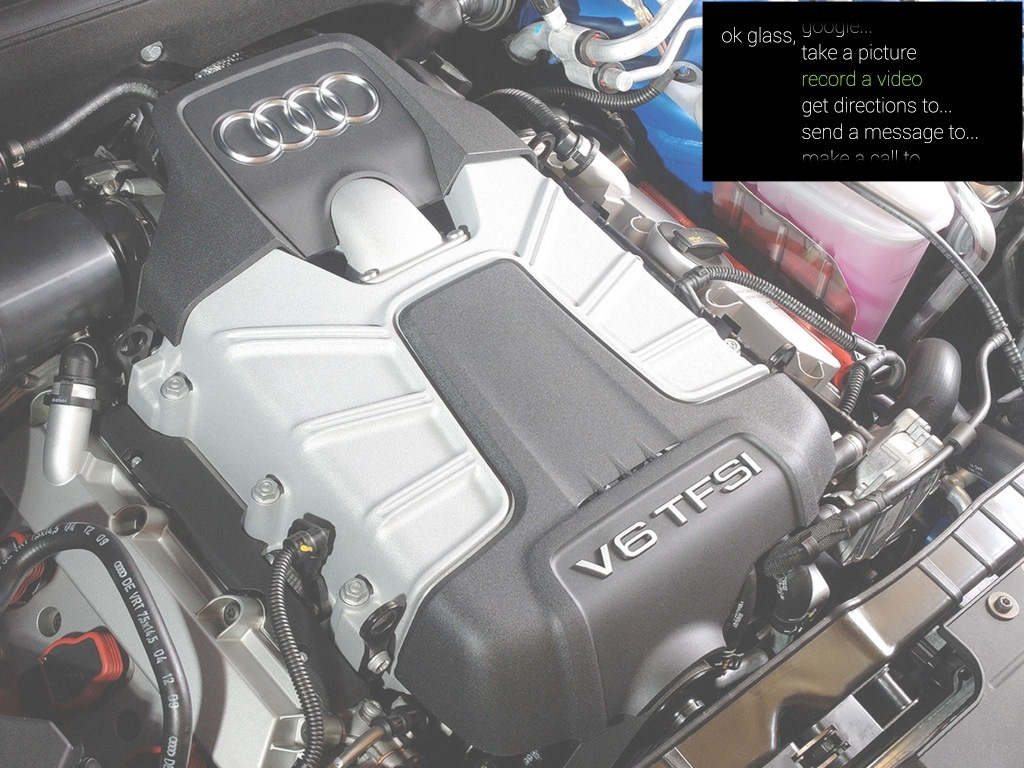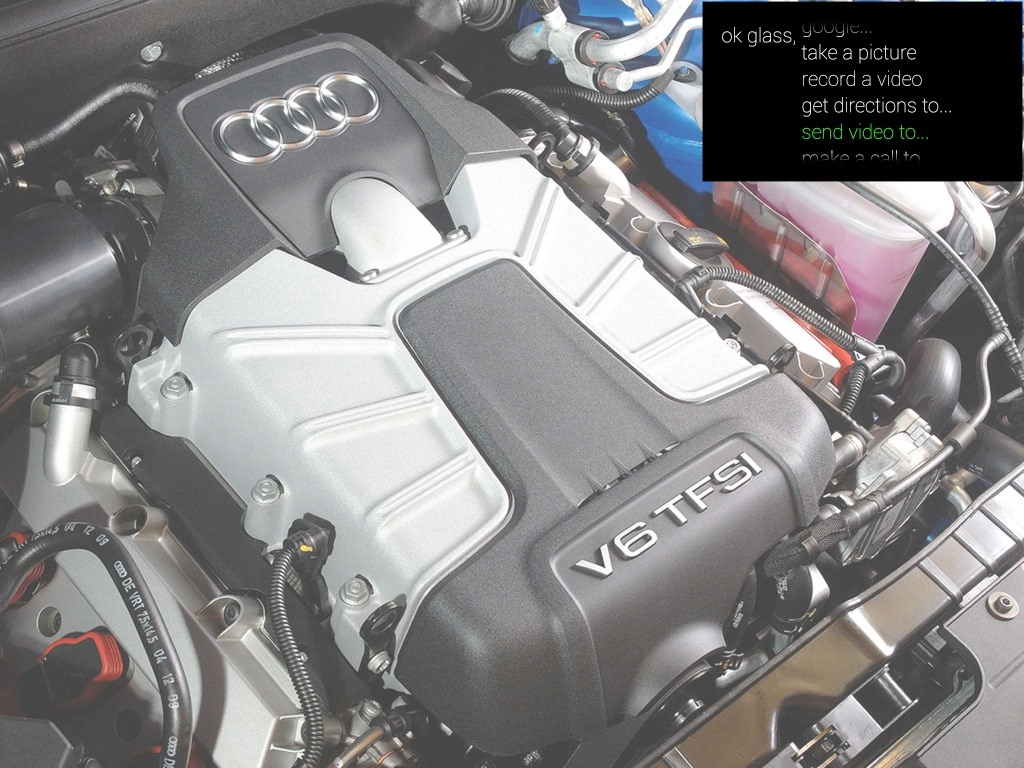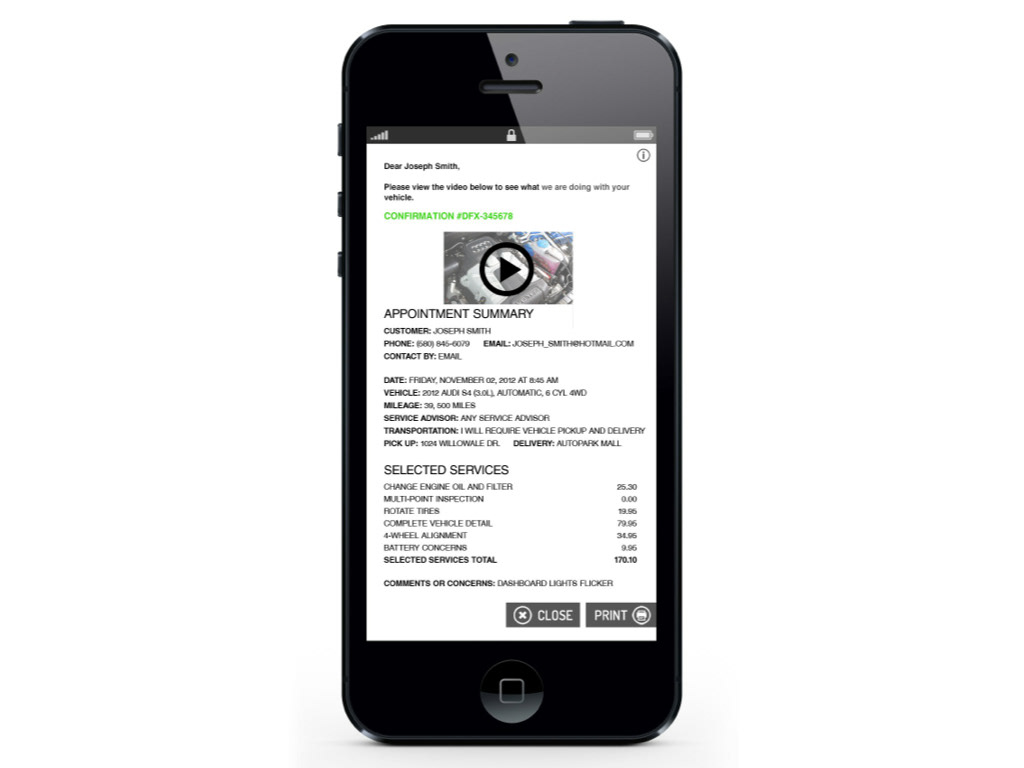 Responsibilities:
Qualitative Research
UX Design
Visual Design
Prototyping
Tools:
Sketch, InVision, Vimeo
1 person (1 Lead UX| Ui Designer)
Build a handsfree app for Service technicians working on vehicles and at the same time inputting data via voice command and recieving data via alerts on google glass. 
Research
Understanding the why with user research.
Using Google Glass apps to figure out how apps worked. Went to a dealership and let a Technician use it.
Technician was blown away on how he could record what he was doing and have his handsfree at all times.
 I created visual workflows using googles prototype design tool for Glass. I then created a series of screenshots, used siri to record voice commands and came up with concept video for TECH GLASS.