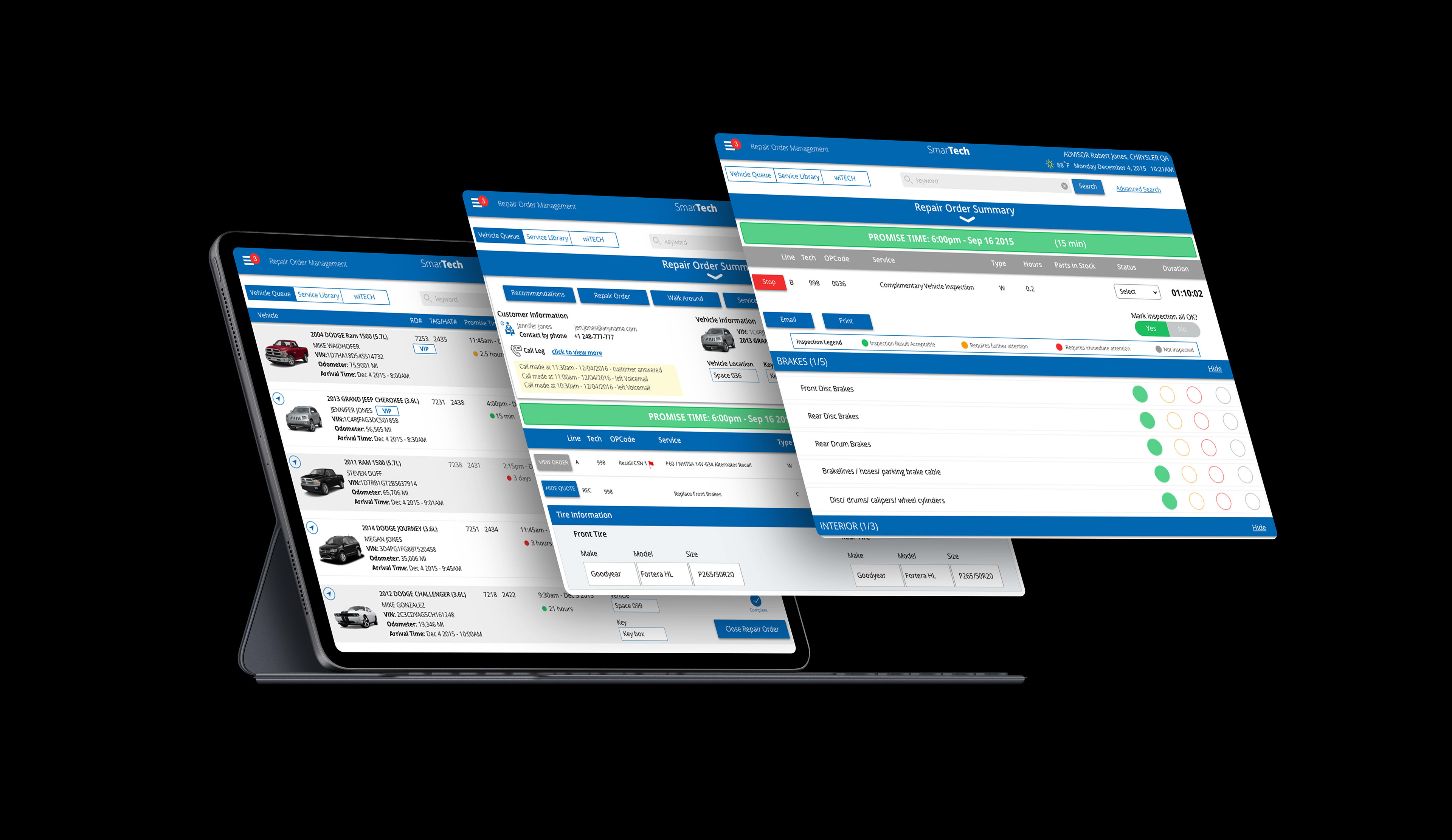 Responsibilities:
Qualitative Research
UX Design
Visual Design
Prototyping
Tools:
Sketch, InVision
5 people (1 Lead UX| Ui Designer, 1 Product Manager, 1 Business Analyst, 3 Developers)
Build a simple intuitive communication tool for Service Advisors and Service Technicians to increase the utilization in the service department, and have access to all the important data they needed to complete the maintenence on the vehicle.
Understanding the why with user research.
Through the support of the Product Team, I encouraged our team to leverage user research and testing to validate solutions through prototypes. We conducted interviews to identify pain points. Interviewing 5 technicians to understand their needs and behaviour when they were using the prototype.
Technicians need important vehicle data they want it to be displayed without searching for it. Cannot wait to explore the app and learn a new experience. want some thing quick and fast! 4 out of the 5 participants, were amazed how intuitive the app was! All 5 participants easily found all the information at their finger tips. 2 out of 5 thought maybe there was too much information. Overall the product was very well received.
At the beginning of the design process we created workflows and wireframes for visual purposes. We had a list of screens to cover all scenarios and then we started to detail them into high fidelity screens.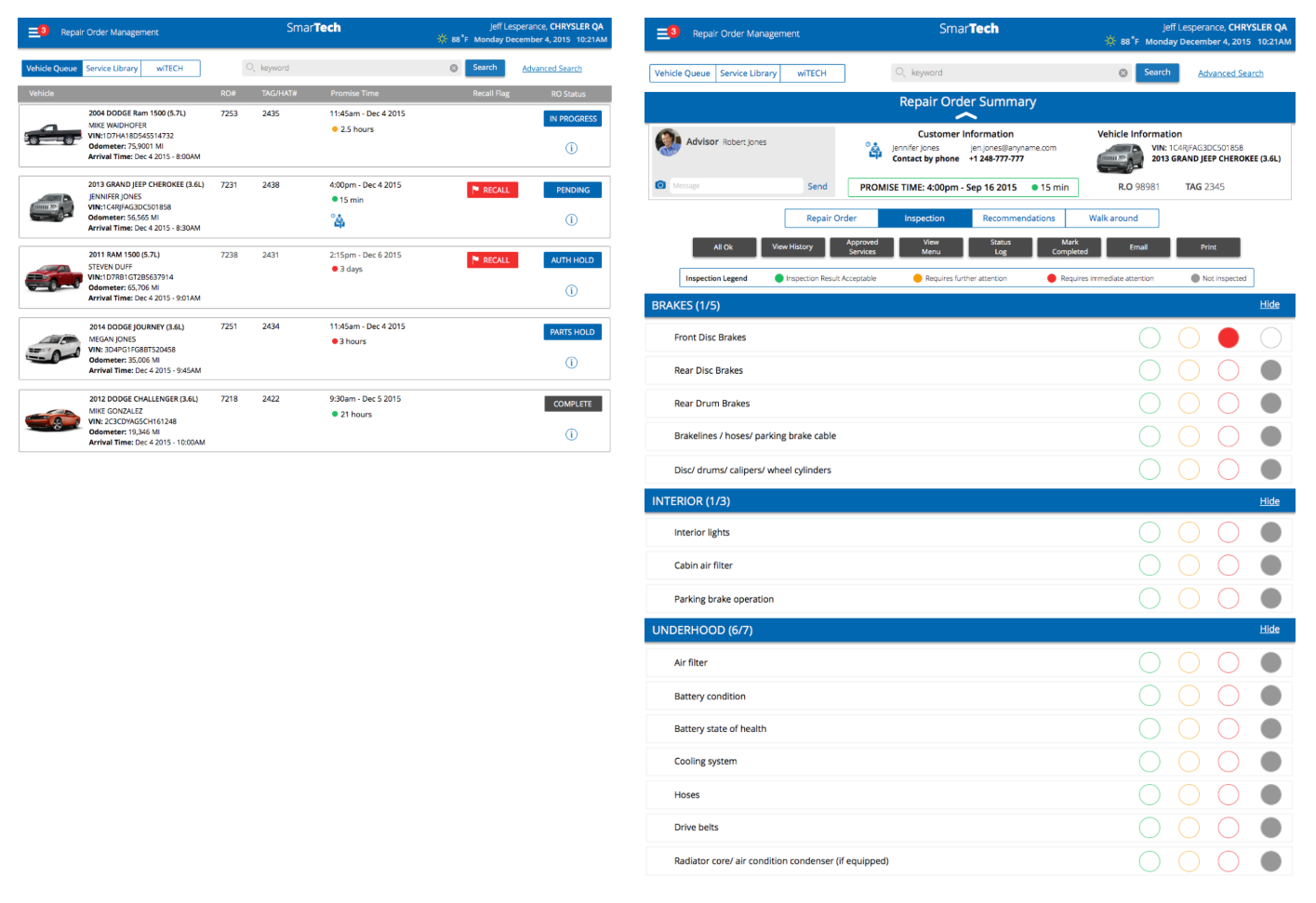 Project Learnings
1. Keep iterating and validating the ideas before launching any features
2. Define proper measurements for success is one of the keys to validate the users and working closely with data analytics
Next steps for this project was to iterate the process, check the data from new design, find out the pain points and next steps to make the product even better!